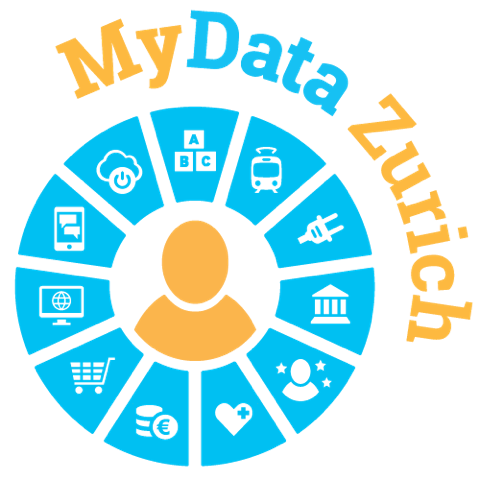 Welcome to MyData Zurich Hub
Control and manage your personal data!
MyData Zurich hub is the local community of the global MyData organisation and we are living up to the organization's principles.
MyData Zurich hub is closely cooperating with the Swiss Data Alliance.

As a local MyData hub, we are pursuing the following key objectives to address topics related to personal data:
We establish and foster a vibrant local community through in-person contacts.

We organize regular hands-on workshops to learn how to handle your personal data - join our MyData Zurich Meetup Group to learn more about upcoming workshops.

We provide education by experienced data experts.


Become a MyData Member
By joining the global MyData organization, you are supporting MyData initiatives to improve protection of personal data. As part of the enrolment process, you can assign part of your membership fee to a local hub such as MyData Zurich - we much appreciate your support!